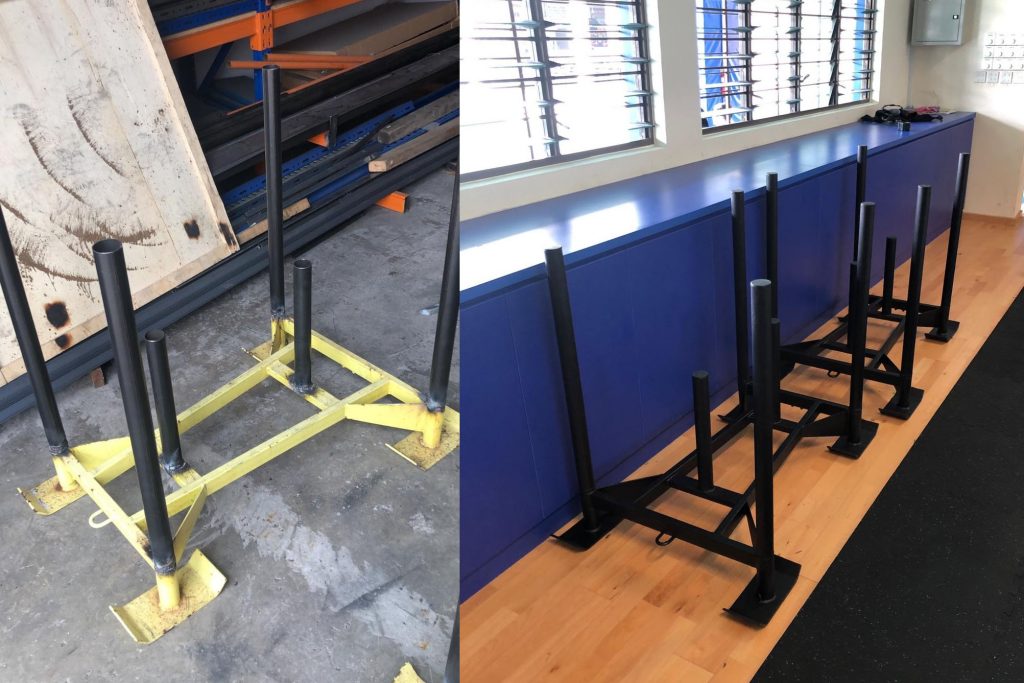 We have refurbished power racks, prowlers, kettlebells and many other equipment.
Sometimes, all you need is to grind down the rust, fix up some parts, give it a new paint job and the equipment will feel like new!
Save money and the environment by refurbishing what you have.
If you require something similar, do drop us an email project@metalsg.com with your requirements!